Fellow Conservative:
Change in Washington means changing the people we send there, and that means electing courageous freedom fighters who will stand up to the liberals in Congress and support President Trump.
House Freedom Fund has identified six priority candidates who need your support now. These candidates have proven records of fighting for less government and more freedom for all Americans, which is why they are being targeted by the Democrats.
Please contribute to these candidates right now.
1. Dan Bishop (R-NC)
2. Ted Budd (R-NC)
3. Yvette Herrell (R-NM)
4. Greg Murphy (R-NC)
5. Scott Perry (R-PA)
6. Chip Roy (R-TX)

We need these leaders in Congress to help carry out President Trump's agenda and to stop Nancy Pelosi and other liberals from enacting socialist policies that rob us of our freedoms.
The liberals want job-crushing regulations, higher taxes, open borders, felon voting, and legalized infanticide. It's an extremely dangerous agenda that must be stopped.
Please help us create a firewall for freedom by contributing to these six candidates today.

House Freedom Fund will pay all processing expenses and transfer 100% of your candidate contributions to their campaigns.
Time is short so please do what you can.
Thank you for considering this request and for standing with us in the fight for America's future.
Sincerely,
JIM JORDAN
U.S. Congressman, R-Ohio
The CauseACTION HotBox Summary.
We Inform. You Consider. You Act
Mission Statement – The House Freedom Fund helps grassroots candidates get the financial support they need to compete with establishment candidates.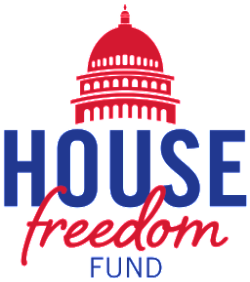 House Freedom Fund
300 Independence Ave SE
Washington, DC 20003
House Freedom Fund (HFF) is a multi-candidate political action committee that helps elect conservative candidates to the U.S. House of Representatives. HFF only supports candidates who are dedicated to open, accountable, and limited government, and who support policies that promote the liberty, safety, and prosperity for all Americans.

Paid for by House Freedom Fund. Not paid for at taxpayer expense. Contributions to House Freedom Fund are not deductible as charitable contributions. Contributions from corporations or foreign nationals lacking permanent resident status are not permitted. Federal law requires House Freedom Fund to report the name, mailing address, occupation and employer for each individual whose contributions aggregate in excess of $200 in a calendar year.PAID FOR BY HOUSE FREEDOM FUND AND NOT AUTHORIZED BY ANY CANDIDATE OR CANDIDATE'S COMMITTEE. HOUSEFREEDOMFUND.COM